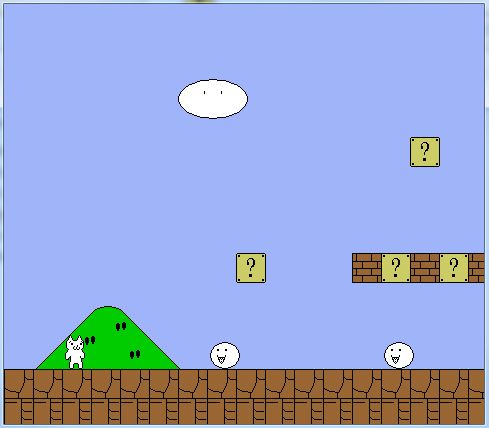 Today I'm gonna introduce this impossible game call, Cat Mario or Mario Cat.
Which ever goes.
Everyone knows about Super Mario right ?
Yea... It's just like Super Mario, but it's a cat...
There's like invisible boxes and tunnel that will fly you to the sky !
And surprisingly.. What doesn't kill you, makes you stronger right ?
YES !!! THE STAR !
It kills you this time round ! So good luck :)
Take up the challenge with your friends and have fun with this impossible game. :)
To Play Cat Mario ( It's in chinese, and I have no idea why. I couldn't find the Japanese version of this. )
Click Here